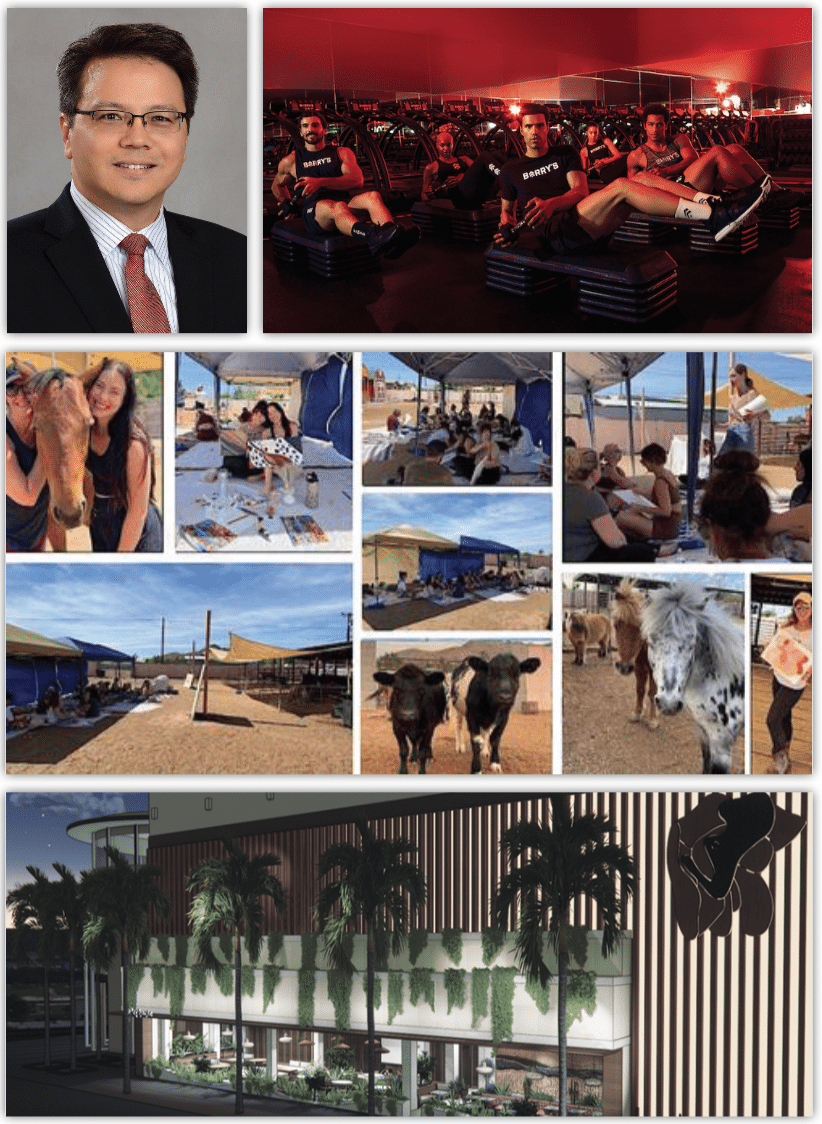 Town of Paradise Valley Welcomes New Town Manager, Andrew Ching, to Lead Next Chapter
Photo courtesy of Town of Paradise Valley
The Town of Paradise Valley has named Andrew Ching as the new town manager, with an effective start date of June 19, pending council approval. Ching, a former city manager of Tempe, is set to step in for the retiring Town Manager, Jill Keimach.
During his tenure in Tempe, which began in 2013, Ching guided the city through an era of unparalleled growth and development. Before his stint as city manager in Tempe, Ching honed his legal and administrative expertise in various roles. He served as city attorney from 2006 to 2013, worked in the Mesa City Prosecutor's office, and held a position as an associate in a local law firm.
"Paradise Valley is a unique community with a rich heritage – the town staff are focused on providing residents and visitors with exceptional service and professionalism," says Ching. "I'm excited for the opportunity to build on the legacy of excellence in Paradise Valley."
The appointment signals a new chapter for Paradise Valley as it continues to build on its reputation as a community with high-quality services and strong municipal leadership.
Barry's HIIT Fitness Studio to Energize Scottsdale at The Shops at Hilton Village
Photo courtesy of Barry's
Calling all fitness buffs! Barry's, the original High-Intensity Interval Training (HIIT) workout, is launching its first Arizona location in Scottsdale's Shops at Hilton Village. This international fitness sensation will establish a 6,002-square-foot pop-up site, occupying the former Matty G's space between Chico's and Juut Salonspa. Set to open later this year, the new venue promises a vigorous workout for Scottsdale fitness enthusiasts. Barry's, acclaimed for its high-energy, instructor-led cardio and strength training classes, offers an intensive workout where members can burn up to 1,000 calories in a single 60-minute session. Details about the grand opening will be announced in the upcoming months by RED Development. For more information, visit barrys.com.
Happy Hooves Sanctuary Combines Therapy Animals and Art for Unforgettable Experience
Calling all art and animal lovers! Happy Hooves Animal Sanctuary is hosting the Therapeutic Art and Animal Connection event on June 11 from 8 a.m. to 11 a.m. Held at Happy Hooves Animal Sanctuary, 15220 N. 27th St., near Greenway and 32nd St., this event offers attendees a unique opportunity to interact with therapy animals and explore their creativity through painting.
The event is $55 per person and is led by local artist Francesca, who provides a meditative painting experience inspired by the spirit of the sanctuary's animals. Francesca, who's been creating art since childhood and now brightens various spaces across the Valley with her works, guides participants through a visualization process connecting animal spirits to creative expression.
The sanctuary, a nonprofit devoted to providing animal-assisted therapy and activities for those in need, is home to a herd of mini horses and donkeys. The event proceeds will support event supplies and care for these therapy animals.
Attendees are advised to wear appropriate footwear for animal interaction. Space is capped at 20 attendees. To reserve your spot, contact Jesse at 602-332-5192.
Coastal Italian Eatery Élephante to Open First Expansion Location in Scottsdale
Photo courtesy of Élephante
Scottsdale residents are in for a treat as acclaimed coastal Italian hotspot Élephante gears up to open its first location outside Los Angeles. The 12,000-square-feet venue will be situated in Scottsdale Fashion Square's redeveloped south wing, offering a multi-dimensional dining experience. Expect a blend of indoor-outdoor ambiance mirroring a jungle oasis with towering cacti, lush florals, and bespoke furniture. An exclusive feature for the Scottsdale location is a sophisticated cocktail lounge within the restaurant, promising an elevated experience. In addition to Élephante's signature wood-fired pizzas and fresh pastas, patrons can look forward to more expansive offerings, including a curated selection of premium meats, consciously selected seafood, and larger family-style dishes. For more information, visit elephantela.com.