"There's a place for everyone in theatre," is a mantra at Arizona Broadway Theatre (ABT). Located in the North Valley, ABT is a nonprofit organization and Arizona's one-of-a-kind, award-winning, state-of-the-art professional theatre showcasing locally and ...

By Michelle Talsma Everson When it comes to insurance of all types, it's important to make sure that you're working with a trusted expert who sees the big picture and has the expertise needed to ...

By Michelle Talsma Everson Photos by Kimberly Carrillo While many of us have an idea of how we believe auctions work, we may only be familiar with the concept from portrayals in media—which may or ...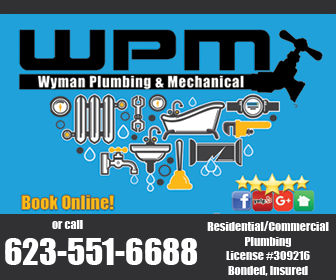 By Frank May, Real Estate Agent May has arrived and, ...
Hi, my name is... Jamie Andrews and I'm the owner ...
Contributed by Arizona Life Blog, Sponsored by Wishwell Insurance Brokers ...
Each month, Sun Health Wellness presents health education and fitness ...