By Michelle Talsma Everson Medicare open enrollment is until December 7 and, for those who qualify, the enrollment process can seem daunting and stressful. Luckily, Wishwell Insurance Brokers, located right here in Northwest Peoria, can ...

When it comes time to replace your flooring, many homeowners may be nervous at the seemingly daunting task. But, lucky for Valley residents, Healthy Home Flooring—a locally owned and operated flooring company—is here for them ...

A local company helps you build better credit for a better future An Experian study indicates that as many as thirty percent, or more, of Americans have bad or poor credit. In addition to that ...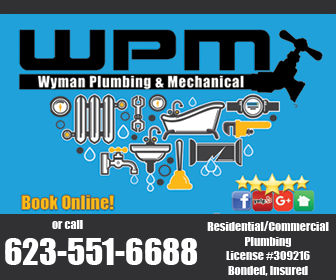 By Alan Anderson As homes age, many homeowners are looking ...
Hi, my name is... Kristina Perez I've lived in Peoria ...
According to the American Cancer Society, about 32.4 million American ...
By Lin Sue Cooney, Hospice of the Valley Director of ...