By Michelle Talsma Everson Photo by Kimberly Carrillo Summer is here, which Michael O'Donnell, vice president of sales and co-owner at Sunsolar Solutions, affectionately calls, "Solar Season." With an average of 300 days of sunshine ...

"There's a place for everyone in theatre," is a mantra at Arizona Broadway Theatre (ABT). Located in the North Valley, ABT is a nonprofit organization and Arizona's one-of-a-kind, award-winning, state-of-the-art professional theatre showcasing locally and ...

By Michelle Talsma Everson When it comes to insurance of all types, it's important to make sure that you're working with a trusted expert who sees the big picture and has the expertise needed to ...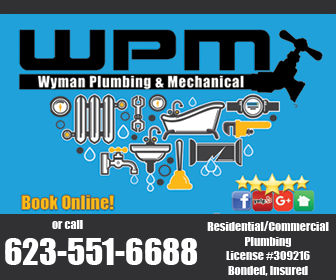 By Frank May, Real Estate Agent What a difference a ...
Benevilla is excited to announce that their free C.A.R.E.S. (Community ...
Photos Courtesy of Benevilla Benevilla is excited to announce they ...
Hi, my name is... Carolyn Berry and I am the ...