Photos by Kimberly Carrillo When we meet new people, have photos taken, or countless other daily life experiences, one thing stands out—our smile. For those who have experienced tooth loss or have inadequate dentures, these ...

No matter what you celebrate this holiday season, there are plenty of events all month long to help your season stay jolly and bright. PARK WEST MARKET When: Saturdays, 9 a.m. – 1 p.m. Where: ...

By Michelle Talsma Everson Medicare open enrollment is until December 7 and, for those who qualify, the enrollment process can seem daunting and stressful. Luckily, Wishwell Insurance Brokers, located right here in Northwest Peoria, can ...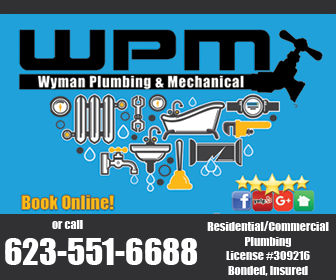 By Frank May When you think of luxury homes in ...
Hi, my name… Lindsay Taylor. I've lived in Peoria for ...
Benevilla will provide complimentary freshly prepared meals to go again ...
Through December 15, The Armer Foundation – a Valley nonprofit ...