When it comes time to replace your flooring, many homeowners may be nervous at the seemingly daunting task. But, lucky for Valley residents, Healthy Home Flooring—a locally owned and operated flooring company—is here for them ...

A local company helps you build better credit for a better future An Experian study indicates that as many as thirty percent, or more, of Americans have bad or poor credit. In addition to that ...

Sunsolar Solutions continues to grow and make a positive impact on the Valley By Michelle Talsma Everson During the COVID-19 pandemic, when many locally-owned companies had to downsize, Sunsolar Solutions was growing. In fact, the ...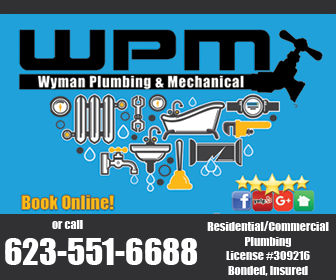 By Frank May, Realtor Have you ever just looked around ...
Televeda and Duet: Partners In Health & Aging, with the ...
By Amy Wolff Photo Courtesy of the National Charity League, ...
Benevilla is celebrating the nonprofit's 40th anniversary by hosting a ...