By Scott Gaertner, Associate Broker
Have you ever received an unexpected, unsolicited offer for your home and thought, "Well, well, well, it looks like my house is the belle of the ball!" One of my clients recently found themselves in this situation and wondered if they had just hit the real estate jackpot. But let me tell you; it's not all rainbows and unicorns – it's more like a wild roller coaster ride. You might have some heart-pounding moments, but let me warn you, be prepared to end up right where you began, with a head spinning like a whirlwind and a tummy churning like a stormy sea.
Picture this: My client (let's call her Grace because she shared so much here) gets a fancy letter from someone who claims to be a real estate agent and an investor. Apparently, they were on a mission to woo homeowners in the Terravita and Scottsdale North neighborhoods. This charming letter promised all sorts of things. They swore not to play the lowball game and instead offer a fair market value for the house and no pesky commissions, repairs, or closing costs. And the icing on the cake? They even gave Grace the option to pick their preferred closing date and stay in the house after the sale. The suggested offer ranged from a sweet $855,000 to an even sweeter $1,080,000 – not too shabby.
But, alas, our story takes a twist. After Grace contacted the agent/investor and welcomed them into her home, the actual offer turned out to be a bummer. It fell more than $100,000 short of the market value. Talk about a buzzkill! And this was one of those moments in her life that we all experience when it seems like everything else is going wrong. Feeling a bit cornered, Grace reluctantly accepted the offer, hoping it would provide a solution to her immediate predicament. Although there was a tinge of disappointment, she was also relieved to have a plan in place for her family. Little did she know, there were more surprises waiting around the corner.
A few days later, the investor made an unexpected comeback with not-so-great news. They claimed to have stumbled upon unforeseen issues, which led them to reduce the offer even further. As if that wasn't enough, they suddenly wanted to speed up the whole closing process. Frustrated and feeling like she was caught in a real estate circus, Grace decided to pull the plug on the deal entirely. She had had enough!
This cautionary tale may have its moments of amusement, but it also sheds light on a serious matter. Unsolicited offers can be like shiny temptations, promising to make your life easier and save you a boatload of cash. But beware, my friends! They often don't live up to their dazzling promises. We have seen many of these seeming "Letters from Heaven" turn out to be notifications of nightmares. I can't remember one that worked out for the seller. It's easy to get swept up in the excitement and settle for far less than what your property is truly worth.
That's why it's crucial to consult with a trusted local real estate expert. Here's a secret: Local real estate experts usually offer more money for homes than investors do. After the investor made his initial offer, I made Grace an even higher offer because I knew the investor's price was too low. Because Grace had already signed with the investor, she felt like she had to stick with their deal. But when the investor changed his mind, I was still willing to keep my higher offer. But Grace had enough with the discount dance, and I think she will be glad she did when we sell the home for her next fall.
So, if you're ever faced with an unexpected offer, simply need some advice, or need a quick hassle-free home sale, give your local real estate expert a call. Unlike investors, local experts stake their reputation on every deal, ensuring your satisfaction. Ditch the roller coaster ride and trust the local experts to ease your journey.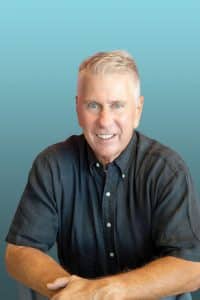 Scott Gaertner is an Associate Broker with Keller Williams Arizona Realty who for the past 35+ years has helped more people find their lifestyle niche in the Scottsdale North area than anyone else. He also contributes his thoughts on the real estate market and lifestyle interests in the area and is the creator of ConnectingScottsdaleNorth.com. For additional info, visit scottgaertnergroup.com or call 480-634-5000.