The Arizona Super Bowl Host Committee and National Football League announced an expanded line-up of events taking place in the lead-up to Super Bowl LVII on Feb. 12. Jay Parry, president and chief executive officer of the Arizona Super Bowl Host Committee and Peter O'Reilly, executive vice president, Club Business & League Events of the NFL shared the extensive footprint of Super Bowl events taking place across the Valley.
"We are thrilled to be hosting the first-ever Official Super Bowl Watch Party in downtown Phoenix on gameday," says Parry. "Locating Super Bowl events throughout the Valley is a testament to the collaboration and leadership of our partners and elected officials, with each community having something unique to offer visitors and locals."
"Arizona will provide a unique backdrop for a weeklong celebration heading into Super Bowl LVII, which will culminate what is proving to be a remarkable 2022 NFL season," says O'Reilly. "We look forward to providing an incredible Super Bowl experience for the Arizona community, our players, Clubs, partners, and fans."
In addition to these events, community projects are in progress across the state and will continue through February, including beautification projects, habitat restoration, a student STEAM program, youth football clinics, and more.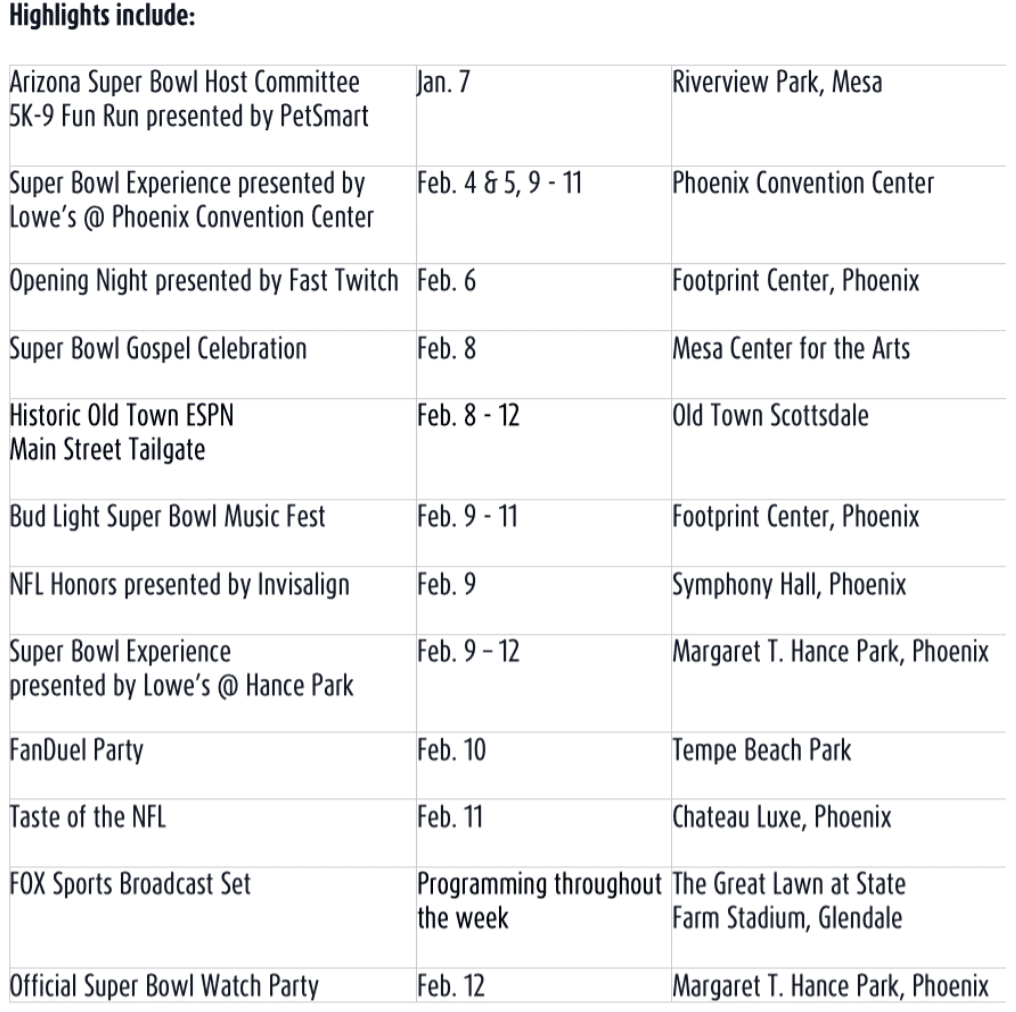 For more information, visit azsuperbowl.com or follow @AZSuperBowl on Twitter, Instagram, and Facebook.