By Laurie Marschall, Lakama Luxury Travel
Does the thought of spending your vacation on a floating resort 17 decks high and three football fields long with 3,500-plus new "friends" make you shudder? Maybe this very thought has steered you away from any type of cruising altogether?
Nothing against big ships — many love them. But, if you prefer to be around fewer people, a small ship option could be your perfect vacation, even if you think cruising isn't for you. When matched to the right style, they are wonderful experiences —exceptional, actually.
There are many advantages to small ships! Going beyond predictable ports, small ships offer exceptional service, personalized attention, casual environments, amazing cuisine, opportunities to meet likeminded guests, and a great value. Best of all, there are no crowds and no lines, not to mention the luxury of space — there's plenty of elbowroom!
Love casual luxury? All-inclusive service? Amazing nature and wildlife or immersion into history and culture? How about rounds of golf with fellow enthusiasts? Classic cruising with fewer people? There is a style for all — ranging from as few as eight guests to just over 1,000 — some you may know; others may be new.
(No offense to the bigger ships) I describe these small ship experiences as R.E.A.L cruising.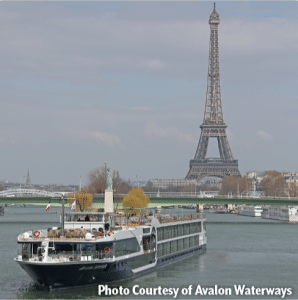 R: River (and canal) cruising
River cruising combines history, cultural treasures, and culinary immersions with stress free travel (and no sea sickness!). Along with iconic cities, you experience the heart of a country, quaint towns, and authentic experiences you'd not find on your own. Or take a break from life's frenzy with slow, off the beaten path, back country travel on a relaxing luxury canal barge––an all-inclusive floating boutique hotel experience with eight to 20 guests.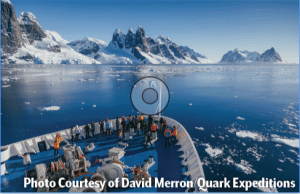 E: Expedition cruising
Expedition cruises are where WOW happens, where curious explorers venture to places that others cannot. Smaller vessels, typically under 200 guests, often purpose built for that region, have you exploring polar, sub-tropical, and tropical destinations on all seven continents. Itineraries are never the same. What you see and do each day is largely dictated by Mother Nature's mood at any specific time.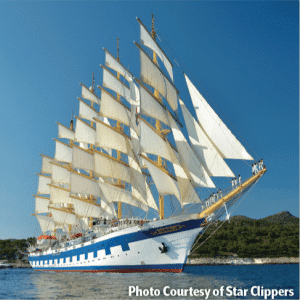 A: Adventure style cruising
These atypical cruises attract guests who seek something different and active. Almost like summer camp for adults! One style has you choosing itineraries with few or no ports of call – it's all about being one with nature (Alaska, Hawaii, Baja, Central America). A second style has you sailing on a four- or five-masted Clipper ship in the Mediterranean and Caribbean… nope, this is not a cruise. It's sailing, and there's nothing like it! For something truly unique, a third style is part cruise, part cargo ship, that sails between the islands of French Polynesia and the Marquesas. Total comfort onboard, total cultural immersion on shore.
L: Luxury and yacht style cruising
Cruises in this category are classic — set itineraries, a variety of cabins, dining venues, entertainment, etc., like the bigger ships but with far fewer guests (100 to 1,200), more personalized service plus access to ports only available to smaller vessels. Choices range from premium to luxury and ultra-luxury experiences.
The smallest of these ships have 100 to 300 guests and are known as yacht style. They offer exceptional, intimate experiences with access to even more unique ports of call. These ships often include "toys" — water sport platforms, kayaks, jet skis, maybe even helicopters and submarines. Their intimate size makes them popular for charters — family reunions, weddings, business retreats, etc.
The possibility of bringing home amazing stories is waiting for you. Even for the non-cruiser. Work with a travel advisor experienced in small ship cruising to help you find the one that best fits you and your style.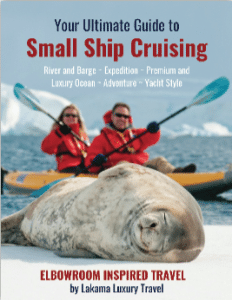 Lakama Luxury Travel specializes in river and small ship cruising, small group land tours, and safaris. Laurie Marschall makes your travel planning easy by taking on the research and planning so you can simply enjoy time on an Elbowroom Inspired vacation. Call 602-540-7338 or email Laurie@lakamatravel.com to get started.
Sponsored by Lakama Travel.