By Scott Gaertner, Associate Broker
The housing market is ever-changing, and one of the key factors people are considering is home prices.
Although they have come down since their peak in June of last year, many are still waiting for a significant price drop before buying. However, holding off for such a drop may not be the best strategy, despite rumors of a price crash on the horizon.
A recent survey from Zonda shows 53% of millennials are still renting right now because they're waiting for home prices to come down. But here's the thing: the most recent data shows that home prices appear to have bottomed out and are now on the rise again. Selma Hepp, Chief Economist at CoreLogic, reports:
"U.S. home prices rose by 0.8% in February . . . indicating that prices in most markets have already bottomed out."
And the latest data from Black Knight shows the same shift.
The graph below compares home price trends in November to those in February: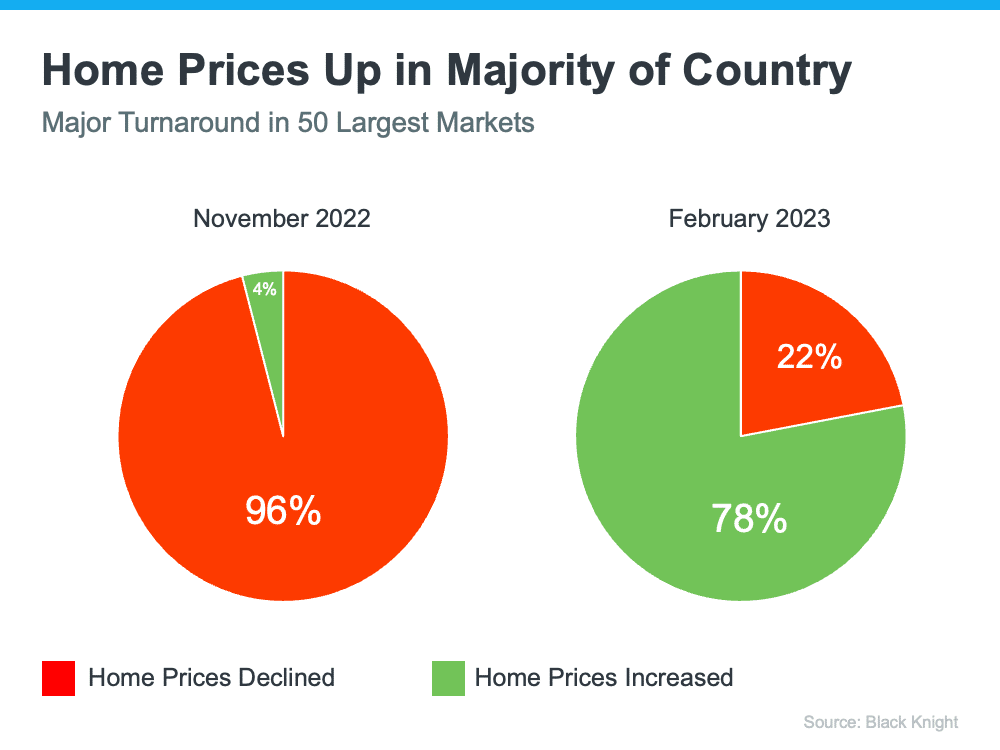 Those are national charts, but below is the average sales price per foot just here in the Valley: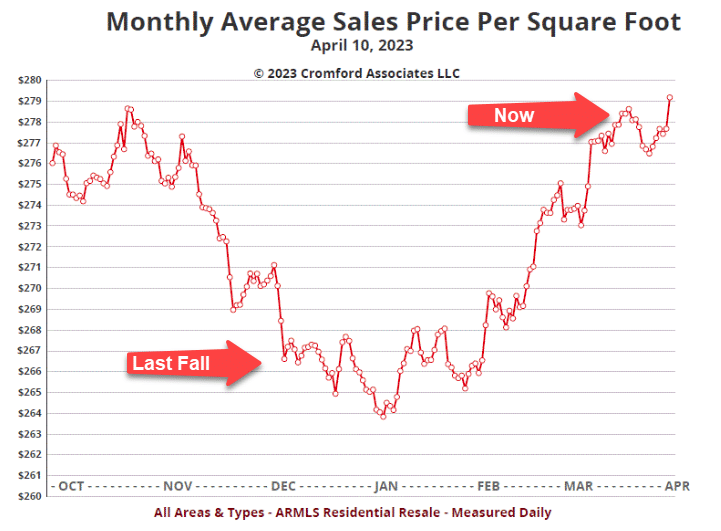 The above chart above is a graphical representation of why since last fall we encouraged sellers to wait and buyers to buy. From November through January, it was looking bleak, and buyers were excited. Since then, the panic had receded.
Getting Stronger Still
Despite the chaos of the past year, the real estate market remains resilient and strong, with a balance between supply and demand that continues to favor sellers. This rebound from the correction of the second half of last year is especially evident in Scottsdale North. As competition between buyers increases, concerns about potential weaknesses in demand are offset by the greater challenge of dwindling supply. Thus, it is crucial to remember that supply is as critical as demand in shaping the real estate landscape. Below is the Scottsdale North Supply chart: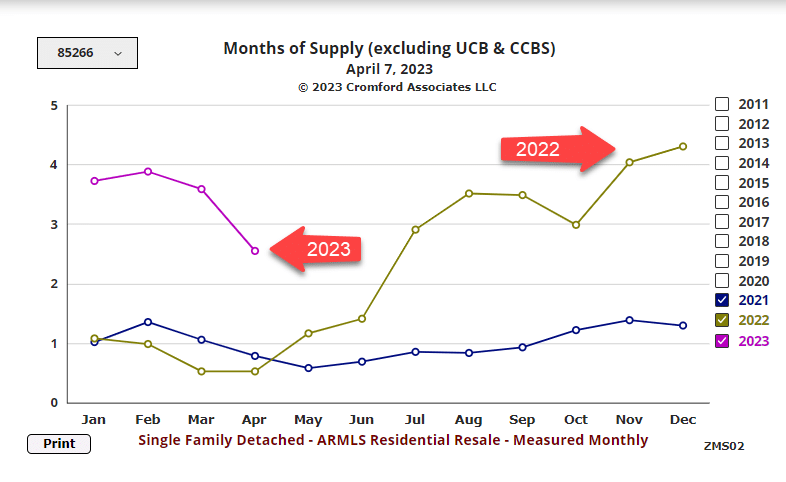 As you can see, supply is trending down back to where we were before this market correction. At the same time, demand is picking up.
Demand has been climbing slowly higher since January. As I write this on April 19, we have had an almost unheard-of percentage increase in listings under contract since last month. This evidence of increased demand is a strong signal for the market ahead.
Advice For Buyers
Buyers must adjust their thinking and anticipate rising competition as they chase a diminishing number of homes for sale. Many Scottsdale North buyers have been waiting for the perfect home or a steal in pricing, while second home buyers often wait until the last minute before buying. The mindset is often, "Let's see what else comes up." However, if you fall into this category, it may be time to reconsider and act now. Waiting to find a home that "checks all the boxes" could be an expensive undertaking.
Advice For Sellers
If you are not on the market and are not in a hurry to sell, wait. If you are on the market, think twice about lowering your price. We have been telling our sellers since last fall that if they weren't in a hurry, it would be best to wait for the spring selling season. We told them that it will likely be a late selling year. We are just now to that point in the season, and that is precisely what we are seeing.
In conclusion, the housing market is showing signs of recovery, and home prices are on the rise again. Buyers who are waiting for prices to fall may be badly disappointed, as it is not clear when or if prices will fall again. Sellers, on the other hand, are in a very good position. If we can help you figure out your next move, please let us know.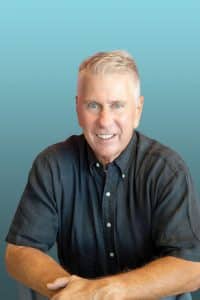 Scott Gaertner is an Associate Broker with Keller Williams Arizona Realty who for the past 35+ years has helped more people find their lifestyle niche in the Scottsdale North area than anyone else. He also contributes his thoughts on the real estate market and lifestyle interests in the area and is the creator of ConnectingScottsdaleNorth.com. For additional info, visit scottgaertnergroup.com or call 480-634-5000.