Two local authors have recently published their first books that are now available — both via Amazon and Barnes and Noble, in addition to other outlets. Troon resident and businessman Bob Wallace penned The Velvet Handcuffs, about breaking free from corporate America, and Michelle Tatka's #LoveJustLove is a raw depiction of a life filled with challenges and tribulations, yet a heart that continues
to flourish with every lesson learned.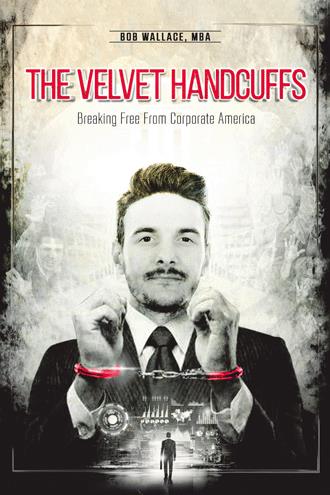 The Velvet Handcuffs
As much a true tale as an advice handbook, The Velvet Handcuffs shares Wallace's own story about breaking free from corporate America and also provides some tools and advice on following your dreams and starting your own business. The book delivers meaningful and useful tools to break out of what can feel like a hopeless cycle of dependence on our employers, all in an entertaining writing style and delivery. This book was written to inspire readers to reach for more than the status quo and for what you truly deserve in life, not just a job or career, but a lifetime of excitement, independence and financial freedom, no longer being bound by the Velvet Handcuffs of Corporate America. Through self-actualization and personal reflection, the author shares with you his personal journey, wisdom, insights, and key lessons that will help you to realize your full potential and follow your dreams. You have the ability to take control of your life and create your own destiny allowing more freedom of time, financial independence and a more fulfilling existence. This book will give you the skills to make the leap from a mind-numbing job to a great career and the courage to follow your heart. With more than 28 years of experience in Corporate America, Wallace started his own consulting business WIH Resource Group, in 2005. Through personal growth, professional experience and lessons learned, he discovered the entrepreneur within himself. Wallace broke free from the velvet handcuffs of Corporate America to follow his dream and start his own business. Wallace has authored a wide range of technical articles and white papers that have been featured in a variety of trade publications and has extensive expertise in his field. Today the company, headquartered in Scottsdale, is a leading global environmental and logistics consulting firm that provides solutions to clients, in both the public and private sectors.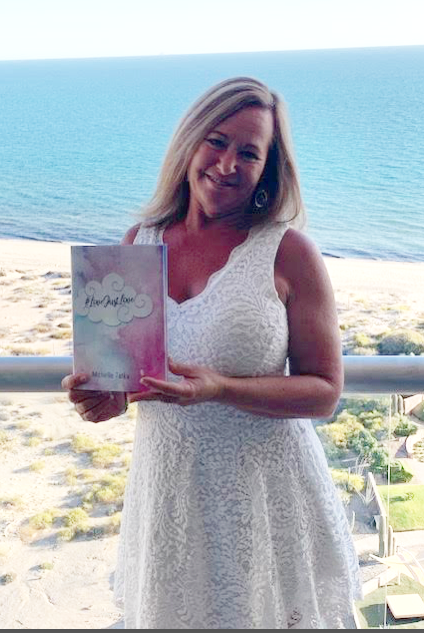 #LoveJustLove
Michelle Tatka shares her self-admitted trials and tribulations of life including a less than ideal childhood, three failed marriages, two unplanned pregnancies, and her share of heartbreak and loss — and how she still believes in love, with every ounce of her being. She feels love is the way – the only way – and it is with great candidness that she shares this message with the world. It is Tatka's belief that living a life of love permits her to awake every morning feeling overwhelming gratitude. It allows her to focus on the beauty and the good in a world full of chaos and uncertainty. She believes that in addition to the peace and joy this lifestyle allows her, that there are also tremendous physical benefits to living a life of love — benefits that include fewer doctor visits, fewer colds, faster healing, reduced strokes and heart disease, less depression and perhaps even a more fruitful sex life! Tatka feels when our time here is done, we will all define our success differently. Some by the wealth we accumulated, the toys we acquired, the degrees we earned, or the titles we obtained, but she will judge it by the number of people she was able to love during this lifetime. It is her assertion that we are all a "work in progress," here to learn, adapt, grow and thrive, but above all else – to love. She considers herself just an average girl, trying to "love the world a better place."
Tatka asks readers to stay open minded as they read this book, to put judgement aside as she shares her countless mistakes, deepest regrets, most intimate thoughts, tragic losses and her greatest loves. It was her only intent to "keep it real" in hopes that readers find her honest and relatable, but most importantly open themselves up to the possibility that her way, a loving way, is the way. She is passionate about her non-profit, Arizona Healing House for Children, a 501(c)(3) non-profit dedicated to the healing of Arizona children that have been the victims of abuse or neglect. A non-profit created to heal the inner beings of these fragile children and help guide them in to leading productive, prosperous and drug-free lives.