By Holly Henbest, Realtor
As we head into the last two months of 2021, there is a lot of data to review for 2021 and projections for 2022.
Here are a few key data points that may be of interest to you:
• The average homeowner gained approximately $51,500 in equity during the past year.
• Interest rates are projected to increase around one quarter to half a point in the next year.
• The Conventional Loan Limit has increased from $548,250 to $625,000 with most lenders.
• Relocation into Arizona continues with Los Angeles, Chicago and San Francisco bringing the most job relocations.
The third quarter results for Maricopa County show increased sale prices, shorter time on market, but overall fewer homes listed and sold. New listings and overall number of sold homes are improving: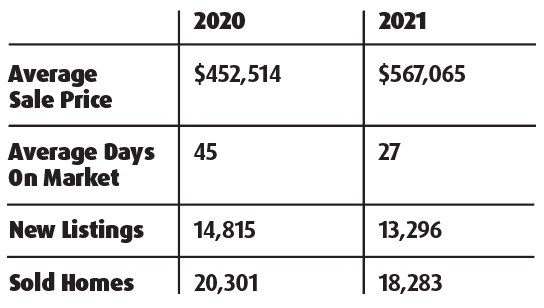 The year over year trends are also interesting to view. These are from the first two weeks of September of each year: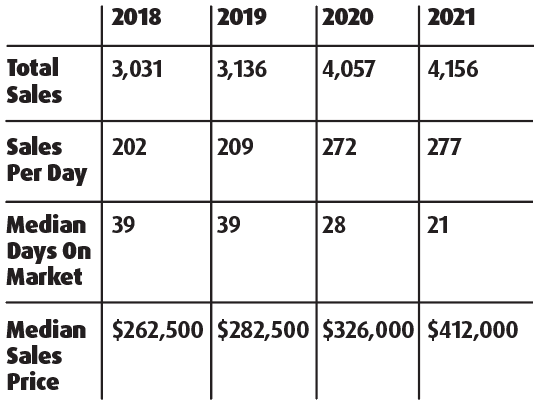 Our 'crystal ball' for November and December tells us that inventory and overall activity may slow down a bit due to the holidays. However, there are still buyers looking to find their dream home and there remains little inventory to choose from. This is still a good time to both buy and sell. As sellers, you will have serious buyers who are motivated to buy a home. As buyers, you may have slightly less competition from other buyers because some buyers will put plans on hold over the holidays.
Regarding pricing, we do not see sold prices dropping. We do see some homes being listed at inflated list prices. Those homes then encounter price reductions. If you're seeing price reductions, that is an indication of the list price being too high and an adjustment being necessary to get closer to value. We continue to see sold prices increasing, but we expect increases are less dramatic than we saw over the course of the last year.
Do you have questions about buying or selling? Give us a call at 480-266-8785 or email at holly@henbest.com.
Holly has been a Desert Ridge resident since 2000 and has been a Realtor since 2006. She is the leader of The Henbest Team with Realty One Group. Holly is ranked in the top ½ of 1 percent of Realtors in Arizona and is a certified luxury marketing expert. She was also ranked #24 in 2019 by the Phoenix Business Journal and recognized by So Scottsdale! magazine as a Real Estate Superstar for 2019.