By Cort Monroe, Ed.D., CCUSD Superintendent
The Cave Creek Unified School District (CCUSD) and its schools are supported by many wonderful and giving parent and community member organizations. This is a true hallmark of our wonderful district and these groups truly represent the "One Team" spirit in striving for student success. The Cave Creek Unified Education Foundation (CCUEF) is no exception.
The biggest fundraiser of the year is coming up soon for the Cave Creek Unified Education Foundation –Rock the District. Rock the District is an amazing concert put on by extremely talented students. Due to the pandemic the past two years, CCUEF has had to cancel Rock the District.
This year the event will be held at Harold's Corral in Cave Creek (6895 E. Cave Creek Road) on Saturday, April 2 from 6-10 p.m.
CCUEF was founded in 2009 to support our CCUSD classrooms, students, and teachers. Every year CCUEF opens an application that allows CCUSD teachers to apply for grants based on four pillars: Technology, International Learning, Music and the Arts, and Health and Wellness. Over the years, CCUEF has granted over $225,000 to our schools and just this year they were able to grant $25,000 to teachers across all our schools in CCUSD.
The goal of the foundation is to be able to grant more money every year to CCUSD teachers for student learning with a goal to be able to start setting up scholarships for our graduating senior students as well.
There are several ways to get involved with CCUEF:
• Attend their fun events.
• Volunteer (there are plenty of opportunities for both adults and students).
• Sponsor an event (they have many levels of sponsorship events such as Rock the District).
• Donate an auction item for fundraiser events like Rock the District.
• Donate to CCUEF directly.
Scan the QR code below for more information on volunteering, sponsoring, or participating in Rock the District or for more information on CCUEF.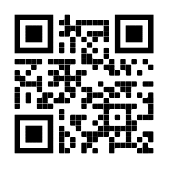 You can also learn more at ccuef.org.