Scottsdale Quarter is adding four more stores to its ever-expanding elite lineup of tenants. Albion Fit, Amazon Books and MIXT are a part of the newly constructed L Block of Phase III, located on the east end of the mall between 73rd Place and 73rd Street. Candle Chemistry is located on the north end of the mall, on North Street. Albion Fit, Amazon Books and Candle Chemistry each recently opened in November and MIXT is slated to open in spring of 2020.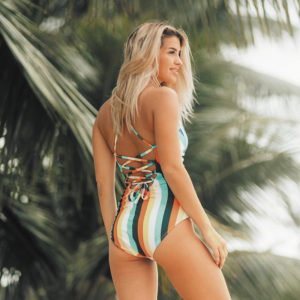 Albion Fit
Husband-wife duo, Liz and Dave Findlay started Albion Fit in 2012 with their background in manufacturing and design. The company makes high-end, luxe swimsuits for every BODY and lifestyle and fitness apparel for the mom, the professional and the woman on the go. Albion Fit relocated their store from the south end of the property to the new storefront on 73rd Place in mid-November.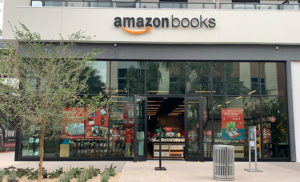 Amazon Books
After 20 years of being an online retailer that is dedicated to customer service, Amazon has moved into the brick-and-mortar side of business. The store combines the benefits of online and offline shopping by providing books, devices, toys, games and more that are either rated 4 stars and above, are bestsellers, or are new releases. Amazon Books is open to everyone, but Amazon Prime members pay Amazon.com prices in store. Amazon Books opened in mid-November.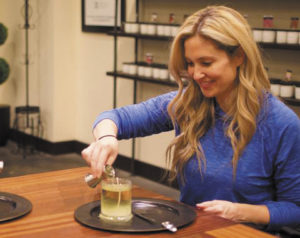 Candle Chemistry
Earlier in 2019, twins Laurie Guidi and Ron Jones, and their spouses, Chris and Salina, combined their unique industry backgrounds to start a candle-making company, Candle Chemistry. The concept of Candle Chemistry is to create personalized scents in-store that are perfect as signature scents, as gifts to loved ones, or as just a fun experience customers can take home with them. The family-run business opened their first store at Scottsdale Quarter in early November.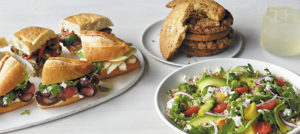 MIXT
Founded in 2006 by Leslie and David Silverglide, MIXT started in San Francisco with a mission to bring better eating to everyone. MIXT's chef-created selection of salads, grain bowls, and market plates make plant-based cuisine as craveable as it is nutritious. The healthy, fast-casual restaurant distinguishes itself by sourcing the highest-quality, sustainable ingredients, and making everything from scratch at each restaurant — from the vinaigrettes to the grilled steelhead. With its chef-driven menu, commitment to quality, and focus on a premium experience, MIXT is known for attracting legions of fans willing to wait in lines out the door. Families can eat better together at MIXT with the MIXT kids' menu, designed to bring a smile to even the pickiest eater. MIXT has been recognized as one of the nation's hottest fast-casual concepts and is a Certified B Corporation. From sprout to plate, MIXT actively supports healthy lifestyles, environmental sustainability, and a people-first approach to company culture. MIXT will open in spring of 2020.