By Scott Gaertner, Associate Broker
The Saturday after Thanksgiving is National Small Business Saturday because that is the heart of one of the busiest shopping periods of the year. The purpose of this annual occasion is to raise awareness and encourage everyone to shop small and patronize businesses that are locally owned. But many of you are not here in November, and we want to remind you to shop small while you are here in Scottsdale North!
After all, according to statistics, for every $100 spent at a locally owned business, $43 stays in the local economy. While you are here in your second hometown, there are many reasons to keep your business in the local community.
10 Reasons to Buy Local in Scottsdale North
Information provided by Local First Arizona
There are many reasons to spend your money with Arizona's local businesses. These are the top reasons why it matters to buy local for products, services, shopping, dining, and more.
1. Keep money in the local economy
Studies have shown that up to four times more money stays in the local economy when those dollars are spent with local businesses than with national chains.
2. Keep money in your wallet
There is a myth out there that local businesses are more expensive than national chains and online mega retailers. This simply isn't true, as products and services from local businesses are oftentimes less expensive than the alternative.
3. Foster Community Pride in a Unique Sense of Place
Local businesses contribute to a unique sense of place that fosters community pride, and when people are proud of their hometown, they tend to care more, to volunteer more, to vote more, and give more.
4. Support the Community Through Local Businesses
The Institute for Local Self-Reliance has found that local businesses tend to give back to their community more through charitable giving than national chain stores. Local businesses regularly give a higher percentage of their revenue back to the community than big box stores. So, when you buy local, you're helping local businesses to have more resources to give back to your community.
5. Create Jobs in Your Community
When you support local businesses, you're creating demand for high quality and diverse jobs across the state. Local businesses in turn hire fellow local businesses in the community for products and services that they need to fulfill your orders and contracts. This "multiplier effect" creates and supports jobs throughout the state.
6. Advance Environmental Sustainability
Local businesses are rooted in the communities they serve, so they tend to be more conscious about their own impacts on the environment much like the local economy. Additionally, shopping with local businesses that source their products locally can lead to a smaller footprint on the environment.
7. Diversify the Economy
Communities with a large amount of diverse local businesses will offer more competition than communities with only a few large national chains. This kind of competition will keep prices low and force businesses to think in the best interest of consumers.
8. Support Healthy Communities
A study published in the Cambridge Journal of Regions, Economy and Society found that people who live in communities where small, locally owned businesses are the norm are healthier than those who live in places where large corporations predominate.
9. Enjoy Premier Customer Service
When you shop with local businesses, you're dealing with experienced staff and salespeople who are experts in their field who will help you find the right product or service that you need. Local businesses depend on customer loyalty and will do all that they can to retain you as a customer who will continue to frequent their business.
10. Create Prosperity for All
When local businesses are thriving, everyone wins. The economy is more diversified to prevent against economic downturns, there are more jobs to employ individuals across the state, and there is more opportunity for economic growth.
Scottsdale North Gift Cards
If you're looking for an easy way to do some good or want to know how you can help the community you love, send a Connecting Scottsdale North Gift Card.
To purchase a Connecting Scottsdale North Gift Card, visit connectingscottsdalenorth.com and click on "Buy a Gift Card."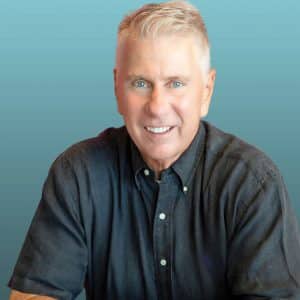 Scott Gaertner is an Associate Broker with Keller Williams Arizona Realty who for the past 35+ years has helped more people find their lifestyle niche in the Scottsdale North area than anyone else. He also contributes his thoughts on the real estate market and lifestyle interests in the area and is the creator of ConnectingScottsdaleNorth.com. For additional info, visit scottgaertnergroup.com or call 480-634-5000.