By Scott Gaertner, Associate Broker
Why homeowners keep receiving offers on their houses while they aren't even on the market is one of the most frequent questions I get. When someone asks, they're usually pretty upset. This is especially irksome when the offers are persistent and originate from many sources. (I should note that during the short time I was writing this piece, I had four of these contacts on my homes.) Let's take a closer look at this.
How do they find me?
We live in the information age, and unfortunately much of our private and personally identifying information is available online. It is very easy for people to buy or rent lists in areas from people who already have your information. They can be very specific about the people they want to focus on. Scottsdale North is a target-rich environment because not only is it a high demand area, but most of the homes also have a lot of equity. That equity is very appealing for several reasons, but mainly because it gives them more room for negotiation.
Who are they?
In descending order of frequency of contacts, these are the most common: wholesalers, investors, and buyers.
Wholesalers are by far the largest offenders. Wholesaling is now an entire industry in the new economy. It's much easier, and it doesn't have the risk of buying and then fixing up and flipping.
The wholesaler won't usually buy the home themselves. They will simply wholesale it to somebody else. These people source properties for investors who don't want to do it for themselves. They will just negotiate the deal to buy your home and then assign the contract to an investor. They wrangle to buy your home low enough below the market to give both themselves and the investor enough room to make their profit. The pitch is: "No hassle, quick sale." Many of these folks are very good at what they do. They are likable and have perfected talk tracks. A friend of mine is a titan in this business. He and other companies will provide everything you need, including complete scripts and role-playing on how to talk sellers into selling well below market. Below is an agenda for day three of a seminar just held in August:
Investors are the second largest number of calls. If you watch any of the HGTV shows, they detail how the personalities buy homes at auction and fix them up. Well, there aren't many homes at the foreclosure auction lately because prices had moved up so much that it made much more sense to sell than let it foreclose. The recent value increases made investing much more profitable, but they also made good deals way harder to find. Investors who don't want to split their profit with wholesalers have had to be creative to find people willing to sell. Calling or texting off-the-market homeowners like you is one way to do that.
Buyers are an infinitely smaller group. They mainly do this via the post office and often with handwritten letters to add a homey touch. The pitch generally revolves around that they have been looking to purchase a home that has exactly the features that your home has. But in most cases, they too are just looking for a deal. They want to buy without outside competition and are hopeful that the fact they are your neighbor will get them a better price. Our clients often tell us that they have a neighbor who wants to buy the home before it goes on the market. This never works. Usually, the price we sell for on the market is over $100,000 more than the neighbor was willing to pay.
If selling the traditional way (listing your home on the MLS with a real estate agent) isn't the right path for you, a cash buyer could be a good solution. We have several investors that will make you a same-day cash offer with no repairs and often even allow you to stay in your home. So, if this is something you are interested in, don't accept an offer from someone who makes their living smiling and dialing sellers all over the Valley. Give me a call, and we can help you figure out the best solution for you.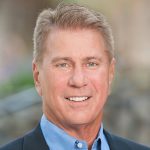 Scott Gaertner is an Associate Broker with Keller Williams Northeast who for the past 35+ years has helped more people find their lifestyle niche in the Scottsdale North area than anyone else. He also contributes his thoughts on the real estate market and lifestyle interests in the area and is the creator of ConnectingScottsdaleNorth.com. For additional info, visit scottgaertnergroup.com or call 480-634-5000.