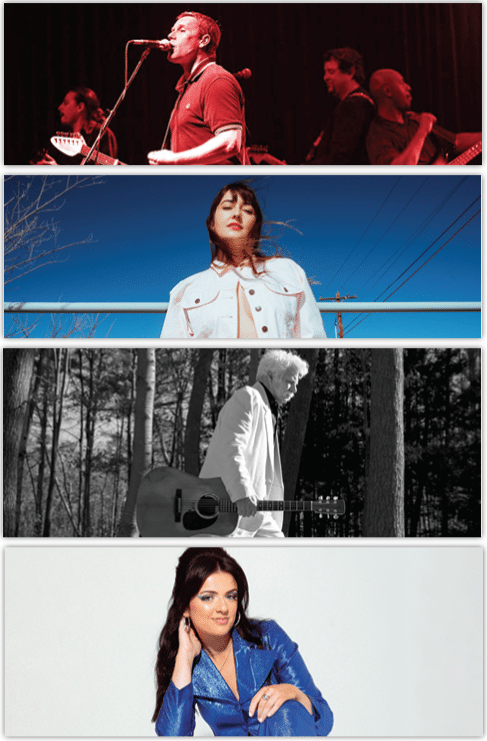 Photos courtesy of the Musical Instrument Museum
The Musical Instrument Museum (MIM) has released an exciting concert line-up for August, featuring artists across a spectrum of genres. Here's a look at select performances coming up:
The English Beat
Sunday, Aug. 6 & Monday, Aug. 7,
7 p.m.
The British two-tone ska band known for their unique blend of soul, reggae, pop, and punk brings their classic hits and infectious dance rhythms to the MIM stage.
Greg Howe Lost and Found Tour
Tuesday, Aug. 8, 7 p.m.
Celebrated worldwide as one of the top rock and fusion guitarists, Greg Howe will be presenting his signature technique and selections from his upcoming 11th solo album.
The Count Basie Orchestra
Wednesday, Aug. 9 & Thursday,
Aug. 10, 7 p.m.
Led by trumpeter Scotty Barnhart, this timeless jazz ensemble continues the grand tradition of excellence and grandeur of jazz established by bandleader Count Basie.
Bobby Rush: An Intimate Night of Stories and Songs
Friday, Aug. 11, 7:30 p.m.
Experience an evening full of stories and songs with the two-time Grammy winner and Blues Hall of Fame member, Bobby Rush.
Jess Williamson
Thursday, Aug. 17, 7:30 p.m.
Texas-born, LA-based singer-songwriter Jess Williamson brings her daringly personal music from her new album, "Time Ain't Accidental," to MIM.
Tom Rush
Sunday, Aug. 20, 7 p.m.
The influential folk artist who helped shape the folk revival of the 1960s will grace the stage, presenting his passionate, tender music that continues to inspire generations of artists.
Maddie Poppe with opening act Megan Danielle
Friday, Aug. 25, 7:30 p.m.
American Idol 2018 winner Maddie Poppe is set to enchant audiences with her folksy singer-songwriter style, sharing new material from her forthcoming release, including her latest single, "Good Enough to Let You Go."
Tickets for all concerts can be purchased online at the MIM website or directly from the ticket office. Doors open an hour before the scheduled start time of each show. The MIM is located at 4725 E. Mayo Blvd., Phoenix. For more information, visit mim.org.