Compiled By Jenna-Lee Neff
Photos Courtesy of Featured Businesses
The school year is coming to an end but kids can continue to learn and grow through local day camps and activities designed to keep them moving despite the rising temperatures outside. Check out these four local programs perfect for beating boredom this summer.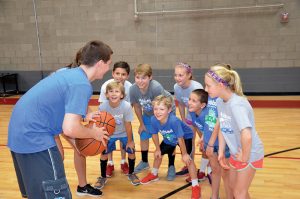 Hubbard Summer Camp
Various locations, camphubbardaz.com
Hubbard Summer Camp is offering kids the chance to stay active while unplugging via summer camp with a rotating weekly theme. Starting May 31 and running through August 5, kids can take part in a variety of sports and activities with themes including a Sportin' Safari, Color Wars, World Cup, Summer Olympics and the Wild West. Registration includes a camp T-shirt and daily snacks.
Campers can enjoy full- or half-days at the camp starting at $90 per child, per day. Half-day sessions run from 8:30 a.m. – noon and cost $280 per week while full-days run from 8:30 a.m. – 3:30 p.m. and cost $345 per week. Sibling rates are available for families with more than one child and extended stay is available for an additional weekly fee. Register online at camphubbardaz.com.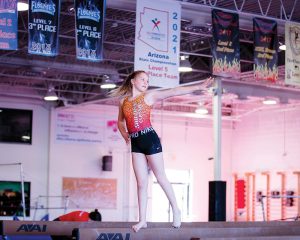 Impact Gymnastics Academy
7812 N. 12th Street, impactgymaz.com
Impact Gymnastics Academy is offering themed summer camps each week starting May 31 and running through August 5. During camp, children will be broken up into small groups and rotate through a variety of activities including structured gymnastic events like vault, bars, beam, Tumble Track, Ninja Zone and open gym during the morning and afternoon sessions, with additional games and activities in the afternoon. Mid-day, the kids will enjoy lunch and craft time. Themes include Hawaiian Luau, Carnival Extravaganza, Party in the U.S.A., Disney Days, Pets Rule, and Mad Science. Some themes will include visits from special guests.
There are full- and half-day options available for children ages 4 – 18. Half-day sessions are from 9 a.m. – noon or noon – 3 p.m. for $60 per child, per day or $250 per child per week. Full-day sessions are from 9 a.m. – 3 p.m. for $80 per child, per day or $335 per child per week. Extended care hours are available for an additional fee with advanced registration. Drop-in prices are an additional $10 per day. Register via phone at 602-870-7574 or online through the parent portal at impactgymaz.com/camps.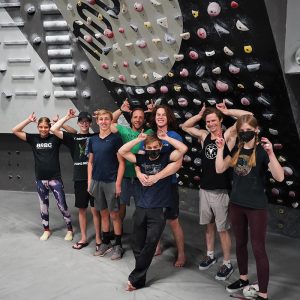 Black Rock Bouldering Gym Mini GOATs Summer Training Program
10436 N. 32nd Street, blackrockbouldering.com
Black Rock Bouldering Gym is offering a youth summer program for climbers ages 7 – 13. Through active instruction and supervised games, kids can learn how to problem solve and work in groups while building confidence, improving focus, and increasing coordination and strength. Working in small groups with coaches providing one-on-one instruction within the groups, climbers will begin the day focusing on fundamental skills and techniques before moving to on-the-wall games and activities that support power and body movement.
The summer program begins May 16 and runs through August 4. Sessions are available Monday – Thursday from 9:30 a.m. – noon at a rate of $50 per child, per day. Bookings are available for single or multiple days. Register single days online at blackrockbouldering.com or email contact@blackrockbouldering.com for assistance in registering for multiple days.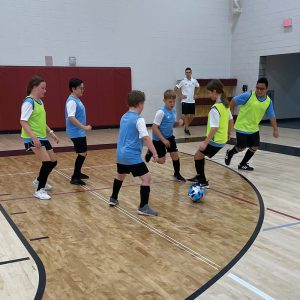 Thunderbird FC TFC Summer Gym Soccer League
1401 N. 32nd Street, thunderbirdfc.org
Thunderbird FC is holding a 6-week indoor soccer league for children ages 7 – 14. Coached by TFC professional coaching staff and licensed volunteer coaches, the TFC Summer Gym Soccer League is a great option to keep beginners and experienced players busy this summer.
Practice sessions will be held on Tuesdays and games take place on Thursdays. This six-week session costs $200 per player and includes TFC Summer Gym Soccer League shorts, socks and two jerseys.
The league takes place in an air-conditioned gym to help kids beat the summer heat. Registration for the session closes May 15 with the league beginning on May 31. Register online at thunderbirdfc.org.