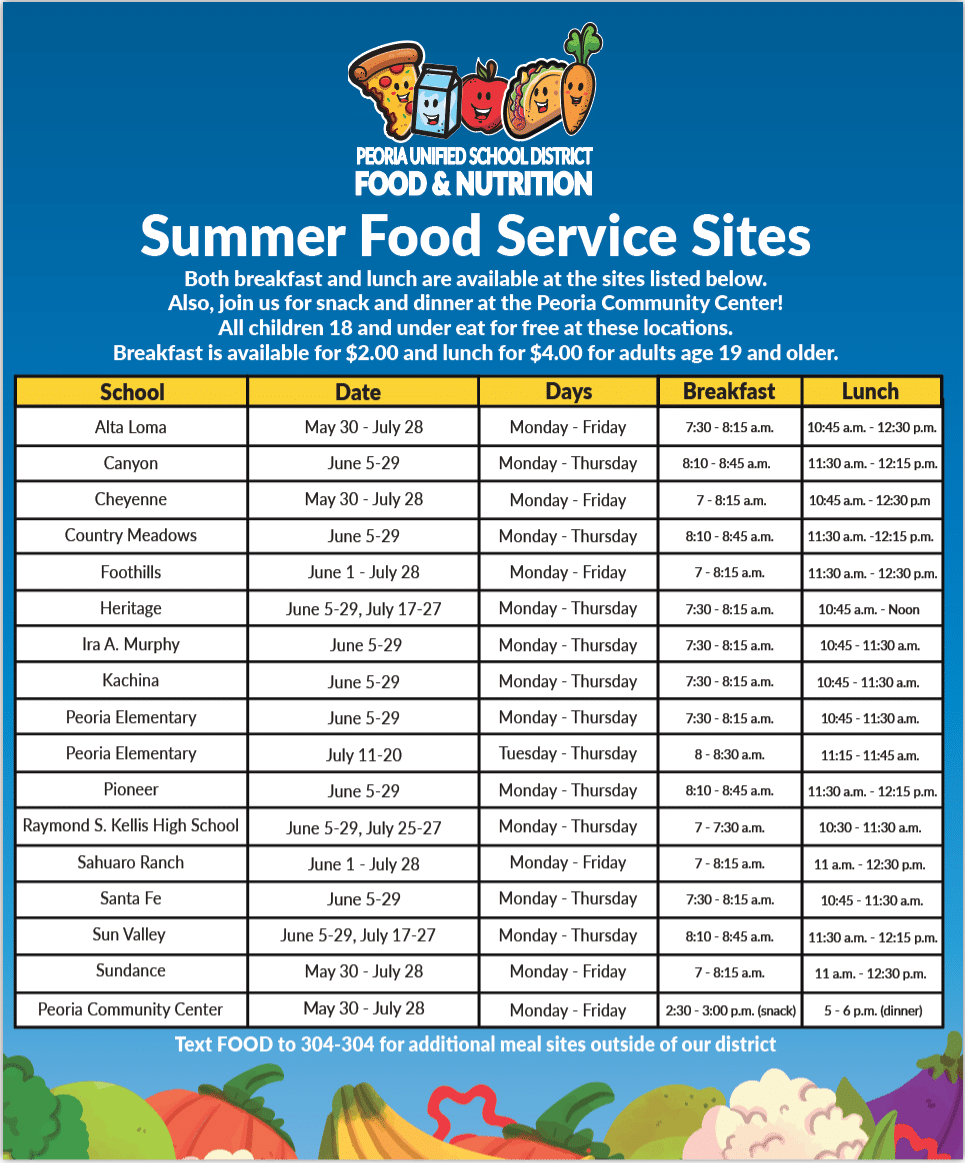 Peoria Unified School District is taking a significant step towards combating food insecurity within the community by offering free summer meals to all children aged 18 or under. This initiative is aimed at ensuring no child goes hungry during the summer months when school meals are typically unavailable.
The district plans to serve breakfast and lunch at several designated sites throughout the summer. While the meals are free for children, adults aged 19 and older can also participate in the program, with breakfast costing $2 and lunch available for $4.
All meals will be served in the respective school cafeterias. Parents and guardians are encouraged to check the specific dates and times for each location, ensuring they can plan accordingly for their children's meal needs.
In a further effort to serve the community, the district is also offering snacks and dinner at the Peoria Community Center. Children under 18 can enjoy these meals for free, while adults will only need to pay $1 for snacks and $4 for dinner.
The district is encouraging community members to make use of this service, emphasizing the importance of good nutrition for children's growth and development, especially during the summer months when regular school meals are not available.
For information about additional meal sites outside of the PUSD, individuals can text FOOD to 304-304. This service extends the district's reach, ensuring as many children as possible have access to nutritious meals throughout the summer.
The free summer meal program reflects PUSD's commitment to the well-being of its students and the broader community. By removing financial barriers and increasing access to healthy meals, the district is taking a vital step toward reducing food insecurity and promoting the health and wellness of its children. For more information, visit peoriaunified.org/summermeals.