By Scott Gaertner, Associate Broker
Welcome to Scottsdale North, where we're more than just Saguaros and sunsets! Recently, someone threw a question my way: "Why is Scottsdale North so popular with baby boomers?" This question came after they found out that our main zip code boasts the highest percentage of baby boomers in the entire United States. As someone who's sold real estate here for over 30 years AND being a baby boomer myself, I had to chuckle. Is it really that hard to figure out?
But it got me thinking. How do we explain to folks who don't know what makes Scottsdale North a place so attractive to boomers or anyone else for that matter? Here are some of my thoughts:
First up, let's talk about our rural charm. Living in Scottsdale North is like being on a permanent vacation, away from the city's hustle and bustle. Our prime location near the mountains blesses us with the elevation to have the lush Sonoran Desert vegetation, iconic saguaros, and dark starry nights so clear you'll think you've crash-landed in a planetarium.
Scottsdale North is like that kid in school who was both the quarterback and the chess club champion – we've got the best of both worlds. We're close enough to the city to enjoy its perks, but far enough to savor the tranquility of the wilderness. Here, you can enjoy stunning mountain views without a skyscraper in sight, unless you count those towering saguaros!
Next up, is our active lifestyle. Let's face it, we boomers might have a few gray hairs, but we refuse to act our age! We still think we're in our 30s, and here we have enough outdoor activities to keep our illusion alive. With millions of acres of national forest and lakes nearby, we can hike, bike, swim, or just enjoy the wildlife. And Scottsdale North is the promised land of lifestyle communities – basically, Disneyland for adults! From golf and tennis to fitness and dining, pickleball, and swimming, these guard-gated communities offer activities that enable new residents to easily connect with like-minded individuals. Card clubs for poker faces, religious study groups for the heaven-bound, hiking clubs for trailblazers, and dinner groups for the food-obsessed. And with our fitness classes and seasonal social events, you'll make so many new friends you'll need a bigger address book!
Got a shopping addiction? Well, get ready, because Fashion Square, Kierland Commons, and Desert Ridge are about to make your credit cards sweat. These shopping paradises are so lavish, they'd make a Kardashian gasp, 'Wait, is this place for real?'"
Not a fan of big box stores? We have you covered. The local business scene is thriving with many small businesses owned by locals deeply invested in the community. And you foodies are in for a treat. Our gastronomic scene is as diverse as a chef's spice rack – you could chow down at a different restaurant every night for years, and still not taste everything we have to offer!
And to you Gen Xers and millennials! Before you write us off as a place that rolls up the sidewalks at sundown, take note. We've got more than just 5 p.m. dinner deals and bingo marathons. We're talking about cutthroat pickleball tournaments that'd put Wimbledon to shame and 'Desert Bloom' hikes that are Instagram goldmines. And guess what? We're seeing a trendy BIG surge of your kind landing here – it's like the 90's grunge scene but with less flannel and more sunblock. C'mon down!
And finally, Scottsdale North is the perfect place for a fresh start. This isn't Boston where if your family tree isn't a giant Sequoia, you have no chance of fitting in. We're like a giant melting pot where everyone's from somewhere else, and we're all looking to make new friends. Just ask the Johnsons, our Californian imports, who, within a year, have become the book club gurus and potluck royalty.
So, whether you're a boomer, a Gen Xer, a millennial, or even a cactus trying to tap into Wi-Fi, we'd love to hear your Scottsdale North sagas. Swing by our 'Connecting Scottsdale North' Facebook page and share your adventures. Why did you come here, and what hidden gems have you found? Because in the end, it's not just our sun-soaked saguaros, but all you desert dynamos that make Scottsdale North the crown jewel of the desert!
So come on, let's put the 'social' back in social media. We can't wait to be awed by your stories so the best story will get a $100 Scottsdale North Gift card!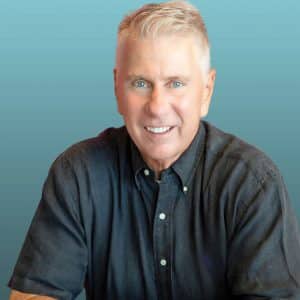 Scott Gaertner is an Associate Broker with Keller Williams Arizona Realty who for the past 35+ years has helped more people find their lifestyle niche in the Scottsdale North area than anyone else. He also contributes his thoughts on the real estate market and lifestyle interests in the area and is the creator of ConnectingScottsdaleNorth.com. For additional info, visit scottgaertnergroup.com or call 480-634-5000.