Photos by Kimberly Carrillo
Seeking a change? Consider regaining your confidence with a new smile. Thanks to Kevin Gasser, D.D.S., and his dedicated team at Gasser Dental, countless lives are transformed annually with custom dental implant solutions, offering an unmatched blend of quality, experience, comfort, care, and affordability.
Gasser Dental:
Cutting-Edge, Custom, Quality
Recipient of the Noble Implant Center of Excellence award, Dr. Gasser is among the select group of 300 doctors in the United States to earn this prestigious honor. This distinction ensures you are choosing a practitioner with the necessary surgical experience and training to offer the All-on-4® treatment concept: a complete set of teeth on just four implants, all in one day. You can rest assured that your Nobel Biocare implants are genuine and backed by a lifetime warranty. He's been at the forefront of this treatment concept, offering a full arch of teeth on just four implants in a single day, for over 15 years.
"Many approach us for comprehensive smile restorations," shares Dr. Gasser. Reasons vary from personal to professional, even overall health. Some patients yearn to savor their favorite foods once more, while others battle self-image issues due to dental problems. Numerous patients feel self-conscious about smiling, and some eagerly anticipate flaunting a rejuvenated smile for special occasions.
Countless patients present with damaged or missing teeth, often alongside shattered self-confidence. Dr. Gasser observes, "Their dental issues can be so debilitating that they avoid smiling or even attending social gatherings."
Despite the multiple personal, professional, and health difficulties, patients delay their dental care because of fear, explains Dr. Gasser. "We're nonjudgmental, and our patient's comfort is top of mind," he says to ease any doubts.
"When I do my exam, these patients will often say things like, 'I bet I'm the worst you've ever seen. Please don't judge me. I am so embarrassed.' The day we restore their smile, we see their entire personality change," Dr. Gasser says. "Most react with excitement. Others are in disbelief that they now have a beautiful smile. Some even respond with overwhelming tears of joy. It only gets better from there. We see patients start excelling in life by trying and taking on new endeavors."
Saving Smiles and
Self-Confidence for Decades
Throughout his nearly 30 years of service, Dr. Gasser has cemented his reputation as one of Arizona's most esteemed dental implant specialists.
Dr. Gasser's commitment to excellence isn't confined to treatments. His TV program, "Changing Lives One Smile at a Time," and features on ABC15's "Sonoran Living," spotlight his expertise and community involvement.
At Gasser Dental, the focus remains on bespoke, top-tier quality. With the most recent expansions and technology incorporations in 2022, Dr. Gasser iterates, "We firmly believe in tailoring dental plans specific to individual needs, ensuring our patients receive only the finest."
Reflecting on past success, Dr. Gasser notes the joy of witnessing patients rediscover the joy of eating, gain renewed confidence, and most importantly, smile wholeheartedly.
Dr. Gasser also believes not all implants are equal. "The implants and products we use for our smile restorations are of top quality," he says. "Our special protocol for smile restorations is tried and true, and we have a 98% implant success rate."
"We're looking forward to continuing to help people regain their self-esteem. I can't wait to be a part of new patients' success stories, and we'll continue to offer only the very best materials, procedures, compassion, and professionalism in the industry."
For those contemplating a renewed smile, the path has never been clearer. Dr. Gasser and his team at Gasser Dental stand ready to revolutionize your dental experience.
If you've been thinking about a new smile for the new year, there are no excuses now. Dr. Gasser and the team at Gasser Dental are ready to transform your life with custom dental implant solutions and the best combination of quality, experience, comfort, care, and price — plus a special offer.
As a special offer to "North Phoenix News" readers, Gasser Dental is offering $2,000 off a full-mouth restoration.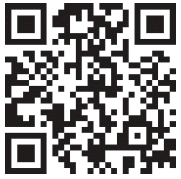 Make your free, no-obligation appointment that includes an iCat scan today. Call 623-972-8217 to schedule. To learn more, visit drgasser.com.
Content sponsored by Gasser Dental.