Peoria Unified is proud to announce that 24 students across all seven high schools have earned the prestigious Arizona State Seal of Arts Proficiency this year.
The arts seal is awarded to high school students who complete arts pathway requirements throughout their high school career by demonstrating artistic literacy and high levels of competency in media arts, visual arts, dance, theatre, or music.
Ashleigh Mackay of Liberty High School is the Upper Westside's stand out student who earned a State Seal of Arts in Visual Art.
Peoria Unified's State Seal of Arts winners include: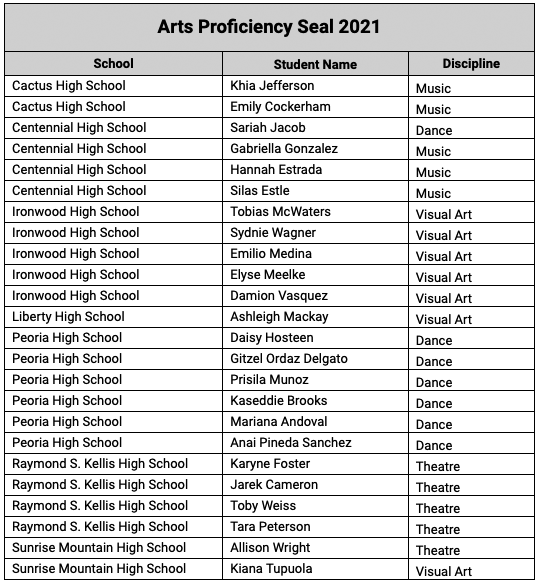 "We are excited all seven high schools and all art disciplines are represented and are so pleased these students are being recognized for their talents and dedicated work to their art form," says Robert Panzer, Peoria Unified's Director of Arts Education.
Peoria Unified recently highlighted its Arts Education Department in its podcast, Trending Peoria, which can be streamed on all major streaming platforms. To listen, visit peoriaunified.org/TrendingPeoria.